ABOUT ALGARVE EXPRESS TRANSPORT & REMOVALS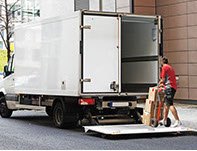 OUR TRANSPORT & REMOVALS COMPANY - ALGARVE, PORTUGAL
Algarve Express transport is a removals, storage & transport company - Portugal, commited to providing high quality low cost transport solutions for businesses and individuals within the Algarve community. Our largest clientle is the British Expat community living in or moving to or from the Algarve in Portugal.
PROVIDING REMOVALS AND TRANSPORT TO AND FROM THE ALGARVE IN PORTUGAL
Our core business is providing a weekly delivery service from the UK to Portugal and back, however, Algarve Express also offer a local removal and storage service within the Algarve and beyond. We have the knowhow to offer a national, international and world-wide relocation service, whether you wish to move a small parcel, a few personal effects, online shopping within the UK or a full house move Algarve Express can handle it. We also ship cars motorbikes boats and our personal specialised service extends to transporting your dog, cat and even you with your furniture!
The Algarve Express UK depot is located in Basildon Essex, and in Portugal our depot is based in Almancil, central Algarve.
OUR PHILOSOPHY
Each delivery is entered into as a partnership. Our number one concern is to deliver what you need and when you need it, as long as it is structurally sound and safe. We will never dissuade you from what you desire simply because it is more work for us, and we are always happy to do the research needed to create something new and innovative.